Even good kids from loving families can slide into drugs and alcohol, fail at school and break the law. Bright children, with caring parents can lose their way, become angry, anxious or depressed. The best adolescents can fall in with a bad crowd, engage in unhealthy sexual behavior, defy authority or run away from home.
A seriously troubled child can create a crisis for the entire family. Parents are often at the point of desperation, as they struggle to stop their child from engaging in self-destructive behaviors. Even the most dedicated parents sometimes feel they have no influence or control. They feel like their families are being torn apart and there is no hope.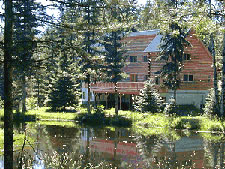 But there are solutions. Our job is to help provide a plan of action.
Students struggling with acting out behavior, as well as issues of poor self-esteem, often complicated by a negative self-concept arising from learning issues, can find success through a structured, emotional growth school environment. Typically geared up for the non-traditional student, these schools offer social, emotional, physical, and spiritual guidance, in addition to educational enrichment.
Designed for the student who has displayed a history of underperformance, both personal and academic.
Troubled teens come to these schools from a broad spectrum of family backgrounds, the majority of which come from well-educated, financially sound families.
Emotional growth/therapeutic schools work with students to permanently change negative behaviors and self-perceptions through a nurturing, supportive curriculum, offering counseling within the academic environment.
Group and individual therapy becomes an integral component in these programs and forms the cornerstone to a student's overall success. Equine therapy may be used as an adjunct therapy.
Work chores are often integrated into the program to develop effective work ethics and build self-esteem.
Components of residential treatment, traditional boarding school, family living, as well as experiential education, make up these programs.
Most offer a family education component and/or regional family support groups.
Experiential education opportunities and team sports are offered.
Community service components are integrated into the program.
The typical stay is 12-15 months.
Cost range from $8,500 to $12,000 per month.