Welcome to Kahn Educational Group, LLC
Each student and their family's situation is different. The right school or program can provide countless academic and extra-curricular opportunities to maximize a child's potential. Schools, colleges and universities differ in philosophy, setting, size, and structure. Discipline and teaching styles, religious affiliation, specialized services and the role of arts and athletics are elements that define each school. Getting it right can make the difference between a mediocre experience and a tremendously fulfilling one.
What factors should be considered when selecting a special needs facility or residential treatment center? How do you know if it is right for your child and your family? When seeking help for a child grappling with emotional, academic, substance abuse or behavioral problems, professional advice from someone knowledgeable and unbiased is crucial to making a good decision.
Our clients are students of varying abilities and needs, those who are bright and ambitious, from highly competitive schools, to those students who struggle with learning and organization. She welcomes their individual differences and enjoys the distinctive qualities that each one brings to the process. Because she relies on the most updated information from the family, as well as educational and mental health professionals, she is able to accurately assess the student's needs. At the Kahn Educational Group, LLC, we are committed to preparing thoughtful and personalized recommendations of schools or programs that make sense for your family.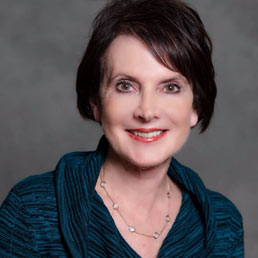 Lindy Kahn, M.A., CEP
Lindy Kahn brings to the family the wisdom, compassion and skills of an experienced professional, coupled with a commitment to assure that the child's best interests are met. Whether it is a college, traditional day school, boarding school, summer enrichment program, gap year, post secondary program or program for an at-risk teen or young adult, Lindy will tackle the individual challenges with which the family presents her and do everything possible to ensure their child has a successful outcome.
Read more about us
Consulting and Placement Services
COLLEGE
BOARDING SCHOOLS
LOCAL DAY SCHOOLS
SPECIAL NEEDS SCHOOLS (LD, ADHD)
WILDERNESS PROGRAMS
THERAPEUTIC BOARDING SCHOOLS
RESIDENTIAL TREATMENT CENTERS
HOME BASED/FAMILY STYLE PROGRAMS
Post-Secondary Programs
SUMMER ENRICHMENT PROGRAMS
SSAT FLEX TESTING
Testimonials
"We never could have found the school that you recommended without your professional help. It was a perfect match for my son. He graduated with Honors, received a Fulbright scholarship, and is currently working in Austria."

Mr. S., father of Peter, Lewis & Clark graduate
"Thank you for all your help. We appreciate all that Lindy has done for Laura to complete this task in a timely manner. We have certainly gained a new perspective on the entire college selection process. I know Laura will land somewhere wonderful and continue growing into an exceptional person."

Mrs. D., mother of Laura, high school senior
"We made the mistake of trying to pick a boarding school on our own for our son who was having trouble. We wasted a lot of money, time, and energy and our son struggled in a program that was not appropriate for him. When we finally contacted Lindy, her thorough evaluation and vast expertise got our son in the right program with the right therapist, and finally on the road to success."

Mr. B and Ms. R, parents of Sam